Jessica James has a love-hate relationship with the Winston Brothers: She has had a crush on Beau and hated Duane since they were all children. 
Title: Truth or Beard
Author: Penny Reid
ISBN: 9781942874126
Genre: Contemporary, Romance, Humor
Series: Yes; Winston Brothers
Publisher: Caped Publishing
First Publication Date: July 21st 2015 (382 pages)
Available Formats on Amazon:
e-book $4.99

Paperback $14.05

audiobook available through audible
Why I chose this book: 
I have read many good reviews of this story on blogs I follow as well as from friends on Goodreads, so I thought I would give the men with beards a try. I must confess that since reading this book, I immediately requested the following books from the library and am caught up, waiting for the next novel.
Author Interviews: 
Significance:
I feel that this book is significant because of how the characters are written. The main heroine is very independent and really shines out compared to the other romance novels I have read. Also, the books is told back in forth perspectives of both the female and male lead, giving the reader more insight to both characters, which felt unique. 
Awards: N/A
Everyone in town knows about the 6 Winston brothers and their sister. They have lived a rough life, but all seem to have come out of it alright. Jessica James was even friends with the twins, Beau and Duane, when they were children. It was then that she developed a huge crush on Beau, the nice, charming, and sociable one while learning to despise Duane, the broody reserved one who always found reasons to tease her growing up. 
Jess is back from graduating college with her teaching degree. She has a plan: pay off her student loan debt then travel the world.  She only came back to her hometown because she can save money by living at home. Unfortunately, she still gets tongue-tied around Beau whenever her eyes land on him. 
She might have been gone too long though, because after an embarrassing moment due to mistaken identity, Jess finds her feelings confused while she dissects all her past interactions with the twins, specifically Duane. How is it he could have affection for her when she could have swore he couldn't stand the sight of her? Not helping her confusion or her decisions about what to do is that fact that Duane is somehow mixed up with the Iron Order, the local biker gang his dad belongs to. 
Evaluation:
This book had me smiling from page one. 
I found the characters to all be interesting, making me not only hooked on this book, but also wanting to read the rest of the series. I did feel that Jessica could be whiny at times, but it was not too distracting. She and Duance are a great match and reading about them is full of fun. Duane is great, although his attitude may at times seem unrealistic or silly. Together though, this couple wormed their way into my heart.
The rest of the characters were only briefly defined. I feel that this is because all the brothers will receive their own book. Reading a book where there are so many side characters (5 other Winston siblings, Jessica's brother, and a few townies) could be a little confusing. 
The conflicts presented in this book are very 'real life' – at least Jess's want to travel is. This presented a real conflict that people have to deal with, so seeing it written out and worked through is something people can relate to. The other conflict is more on the dramatic side, but it works in fiction. 
The writing was fun and easy to read. I flew through this book without realizing how much time I had spent. There is witty banter and funny barbs through among the main characters which are a delight to read. The plot didn't feel too fast, nor too slow, flowing at just the right speed. This story can easily be read as a standalone, with no cliffhanger, although there are still some secrets that were hinted at and not addressed. 
"Truth or Beard not only entertained the heck out of me, it made me desperate to read every single brother's story. It amazes me how much individuality each brother has and I already know that the Winston Brothers series is going to be a firm favorite on my shelf. Five out of five stars!"
-Samantha Young, New York Times, USA Today and Wall Street Journal bestselling author
"A hot down-home romance with extra beardy goodness. I loved it!"
-Kylie Scott, New York Times and USA Today bestselling author
witty banter, multiple POV, twins, childhood love, no love triangle, funny
"Clues for the Future"
6 brothers: Jethro, Billy, Cletus, Beau & Duane, Roscoe, Ashley (sister), Tennessee, music, traveling, teacher, mechanic
Rating:

Quality: 4★




Could use a little more work, but is great as is

Popularity: 4★




This book is one many romance readers would enjoy
Read-alikes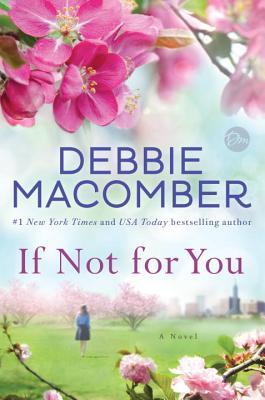 Ready for Wild by Liora Blake


Both are contemporary romances set in the country with witty banter. 

If Not for You by Debbie Macomber


Both are contemporary romances with witty banter with a rough around the edges mechanic love interest

First Star I See Tonight by Susan Elizabeth Phillips


These books feature a hate to love romance with witty banter.

The Player and the Pixie by L.H. Cosway and Penny Reid


Contemporary romances with sibling influences, witty banter, humorous
Booktalking ideas
If I was using props for this book talk I would have a wrench and an apple on the podium and a forest as my backdrop. This is a rural romance between a teacher and a mechanic who grew up together. 
I would highlight the hate to love aspect, then turn it around "…but what if Jess is mistaken about Duane's past feelings for her?"
The issue with the Iron Order would also be introduced in order to provide another conflict between the couple and give the book a sense of danger. 
Discussion Questions
What are your opinions of Jessica? Duane? 

Do you have any guesses on who Jessica's father is? 

Jessica wanting to travel is a huge issue in the book. How well do you think they dealt with it? Was there another alternative? 

What are your opinions on what went down at the Iron Order?

Do you think the Winston's father will affect the family in the future?