Conspiracy or madness, Rachel Childs' life may be on life.
Title: Since We Fell
Author: Dennis Lehane
ISBN: 0062129384 (ISBN13: 9780062129383)
Genre: Thriller
Series: No
Publisher: Ecco
First Publication Date: May 9th, 2017 (419 pages)
Available Formats on Amazon:
e-book $12.99

Hardback $16.38

Paperback $16.99

Audio CD $19.99

audiobook available through audible
Why I chose this book: 
One of my Goodreads groups read this as a group read and it has good reviews, so I wanted to read it. 
Author Interviews:
Significance:
This is written by a decently well known writer with a shut-in as the main character, which is somewhat unique. 
Awards: 
Library Reads Favorites 2016
Synopsis:
Rachel Childs has had a pretty rocky childhood with a mother who didn't understand her and won't tell her who her father is. Through her journey trying to find her father she meets people who will change her life, some for good and some for bad. An on-air breakdown while she is a journalist covering natural disasters in Haiti, has her looking her job and becoming a virtual shut-in. 
Besides being afraid to leave her house, Rachel has an ideal life. She has a caring husband and hobbies to keep her occupied. Until an encounter on one of her rare days out of the house stirs things up. Now, Rachel has been sucked into a conspiracy that she may not get out of alive. 
Review: 
This book honestly felt like two different books in one. The beginning is background information on Rachel's life. By beginning, I mean the first 20% of the book. Most of this part of the book has nothing to do with the rest of the story, so calling the beginning of the story slow, almost seems like overkill. The real heart of the story starts about 60% in, so the rest of my review will be in regards to that, because after that, the story is fantastic. 
The only character we get to know deeply is Rachel. We know all about her childhood, her career, and what has made her who she is. Besides her all of the other characters feel weak. No one else is important in this story and it shows. Although as the story progresses we do learn more about Brian and who he is. He is the second strongest character, but he is shrouded in mystery. Therefore the characters are not what connects the readers to this story, but the mystery and unease that surrounds Rachel's life. 
The unfolding of the story and the way it is written is intriguing. The way these huge events and reveals relate to previous parts of the book are well done and shocking. I found the drama and intrigue to be exciting, but some of the writing and events may seem a bit over-dramatic to some.
Considering the whole book again, this is one for someone with deep patience or a love of character-driven novels, yet also enjoy the thrills of action novels for the end of the book. 
Other Reviews: 
Appeals: 
intensifying pace, character-driven, menacing tone, complex characters
"Clues for the Future"
Con men, shut-in, Rachel, Brian, Caleb, fake identities, journalism, psychology, action thriller
Rating:

Quality: 3★




I feel this book should edited some more or focused

Popularity: 4★




By a well-known author this will be read by many, but might not liked by them all
Read-alikes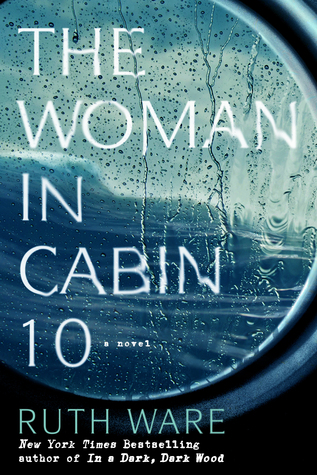 We Could Be Beautiful by Swan Huntley


Both have intensifying plots with complex characters and a menacing tone

A Reliable Wife by Robert Goolrick


Both books have problems, deceit, and unease surrounding ill-advised marriages

The Woman in Cabin 10 by Ruth Ware


Both are psychological thrillers featuring intricate plots, female journalists, and compelling writing. 
Booktalking Ideas
This is a book I would booktalk to a mystery/thriller book group and try to make it a group read because there is much that can be discussed. 
I would focus on Rachel since the beginning of the book is so character driven and try appealing to the audience that way, but hint that Rachel is still in trouble. 
Another way would be to get people's blood pumping with the information from the last part of the book. I would talk up the unease, the lies, and confusion. 
Discussion Questions
What did you think about the way the book was written? Would have have changed anything, and if so, what? 

What do you think about Brian's ultimate plan? Do you think Rachel would have stayed with him if everything had gone according to plan? 

Is there a good or bad person in this story? 

What did you think of the end? Did you predict anything? 

Brian claims to love Rachel and that is why he has kept her around and went through with his plan. Are his actions not the greatest show of love? Or is it not love but obsession? Do you think they will stay togeher?