Paranormal Investigation Bureau agent, Abby Collins, will have to learn about her past in order to uncover a dangerous murderer.
Title: No More Black Magic
Author: A.L. Kessler
ISBN: 1514180421 (ISBN13: 9781514180426)
Genre: Fantasy ->Vampires, Witches, Shifters
Series: Yes; Here Witchy Witchy
Publisher: Createspace Independent Publishing Platform
First Publication Date: June 1st 2015 (202 pages)
Available Formats on Amazon:
e-book $0

Paperback $9.99

audiobook available through audible
Why I chose this book: 
I wanted to put a free Amazon book on this list for variety and when one of my Goodread groups were reading this as a group read, I decided to pick it up. 
Author Interviews:
Significance:
This is a free Amazon book, a type of book becoming more frequent on the website. 
Awards: 
Synopsis:
Abby Collins is a Paranormal Investigation Bureau agent who is the best at what she does. When a potentially magical or paranormal case turns up, Abby is the one they turn to, but this new case might even be too much even for her. With a mysterious and deadly Cult of Ra in town causing more problems for Abby, including placing a death hex on her, a stubborn overprotective coven trying to control her, a werewolf with a crush, and her guardian, Leo, pulling at her from all angles, Abby knows she needs to get this mystery solved and fast, or she might be the next murdered. 
When the dead people end up having a connection to her dead parents, Abby will have to confront the past she had left behind. Now she will have to examine who her parents and their friends were, while also re-evaluating who murdered them, and trying to understand her father's research, before the murderer sets his sights on her. 
Evaluation: 
This book is a wild ride, set at an incredibly fast pace. There is a lot that goes on in this book, with little down time. There is rarely a break between important scenes, so strap in and prepare yourself before starting. 
Abby is a strong, kick-ass heroine that many readers enjoy. She is independent and doesn't need to count on other people, but she does when she needs to. She is a fine character, surrounded be somewhat less developed characters. Simon is fun and loveable, but his wooing or flirting methods could seem creepy at times, throwing me out of the moment. I am sure the words I supposed to be humorous and light-hearted, but some of the things he said made me want to tell Abby to run for the hills. Leo, her guardian, was not truly described, so I do not know what his role is in this world. I do think more work could be done on flushing out these characters. 
That being said, I also would have preferred more world-building. So, the world knows about the paranormal. What creatures exist? Since when have humans known about them? Is there chaos? These are some of the questions I would have liked answered. There were also times, Abby would say something that would surprise me about the area because it is a city, but does not feel like a big city, which is what I had been expecting. So, this is one of those rare times I ask for more details. 
Another thing is that many things are told to us instead of shown. It is repeated countless times that Abby is the best at what she does. She says it, her cop liaison says it, her friends and guardian say it, and her boss says it. It just felt over done. Abby was doing good on her own, but a few more demonstrations of how she is the best and less "best" compliments, would have been appreciated. On that note, the dialogue could at times seem terse and without emotion, besides exhaustion or without care. 
In the end, there is a great story here and with a few adjustments could be a great book. 
Other Reviews: 
Appeals: 
fast-paced, strong female protagonist, no romance, magic, guns, banter-filled
"Clues for the Future"
Werewolves, Vampires, Witches, Warlocks, Cult of Ra – witch/warlock coven, Elves mentioned, PIB = Paranormal Investigation Bureau 
Rating:

Quality: 2★




Few things definitely need to be fixed

Popularity: 2★




Free on amazon, so popularity might pick up, but this isn't for everyone
Read-alikes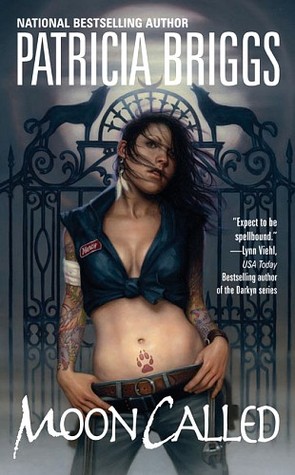 Dead Witch Walking by Kim Harrison


Both books feature a strong female protagonist who solves a mystery in a paranormal-filled world where magic and magical creatures are known to all

Magic Bites by Ilona Andrews


Both books feature a strong female protagonist in a paranormal-filled world where magic and magical creatures are known to all and has great banter

Moon Called by Patricia Briggs


Strong female characters are in both books with great banter, but Mercy is not as stubborn and shows her smarts, not strength
Booktalking Ideas
This is one of the quotes I would include in the talk because it will either make people laugh or realize this isn't the book for them: 
"Levi has also given me a mission." "Oh? And what might that be? I hope dating me. I've been trying to get him to demand that of you for a long time." He laughed, but I had a feeling he wasn't joking."
I would highlight the action and danger that surrounds Abby, and treat it like a thriller as I try to raise the audience's pulse. 
Another way to talk about the book would be to treat it as a mystery and how things aren't matching up, but do lead to Abby and her family. 
Discussion Questions: 
What do you think about Simon and his affection for Abby? Do you think they will ever be a couple? 

The Cult of Ra was a huge part of this book, what was your opinion of the cult? Do you think they will pop up in more books? 

Leo still has Abby police his area for him, making her work two jobs, essentially. What are your opinions about how she has to kill for him?

Her uncle seemed a bit shifty to me, would you have trusted him? 

Will you read the next book in the series?